"Have Mercy" & #LuckLists - Paul Cauthen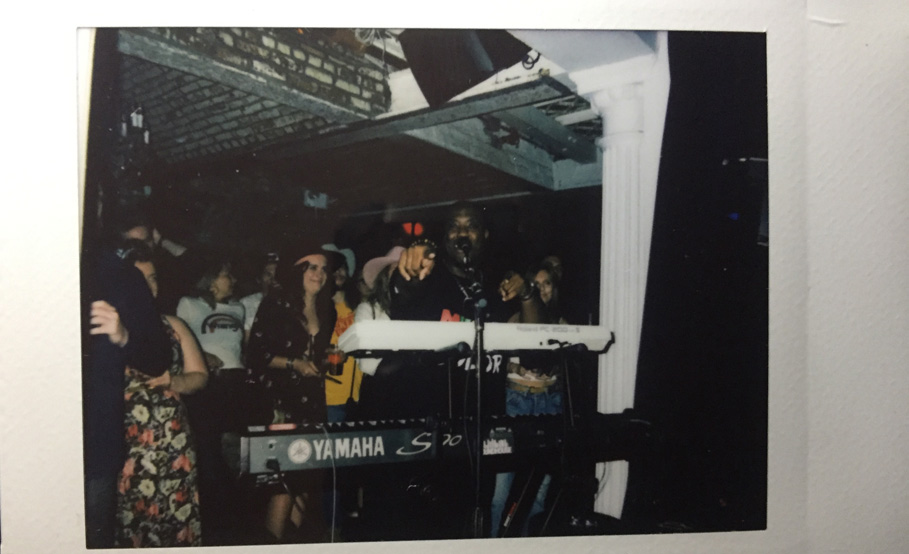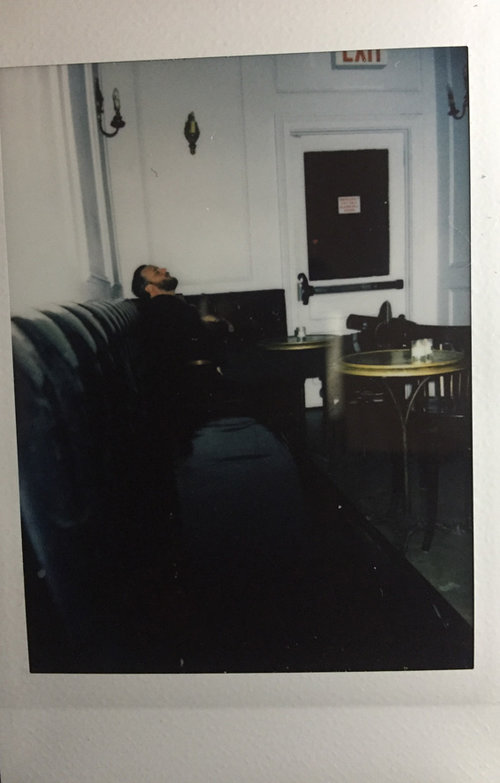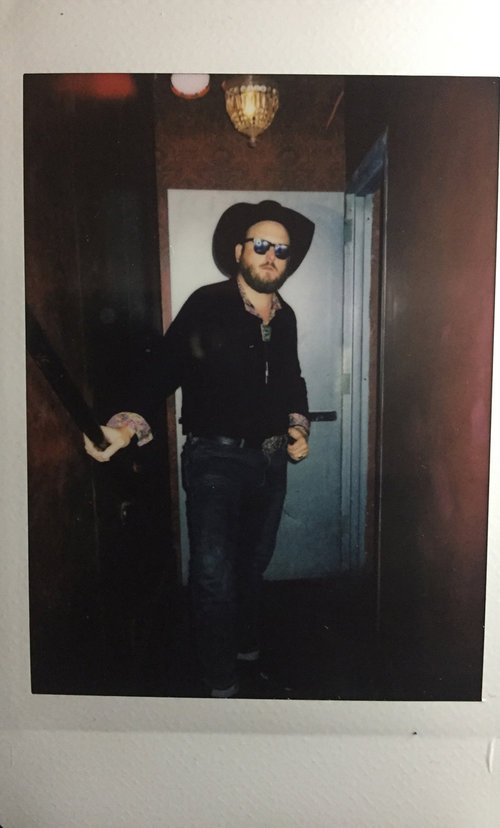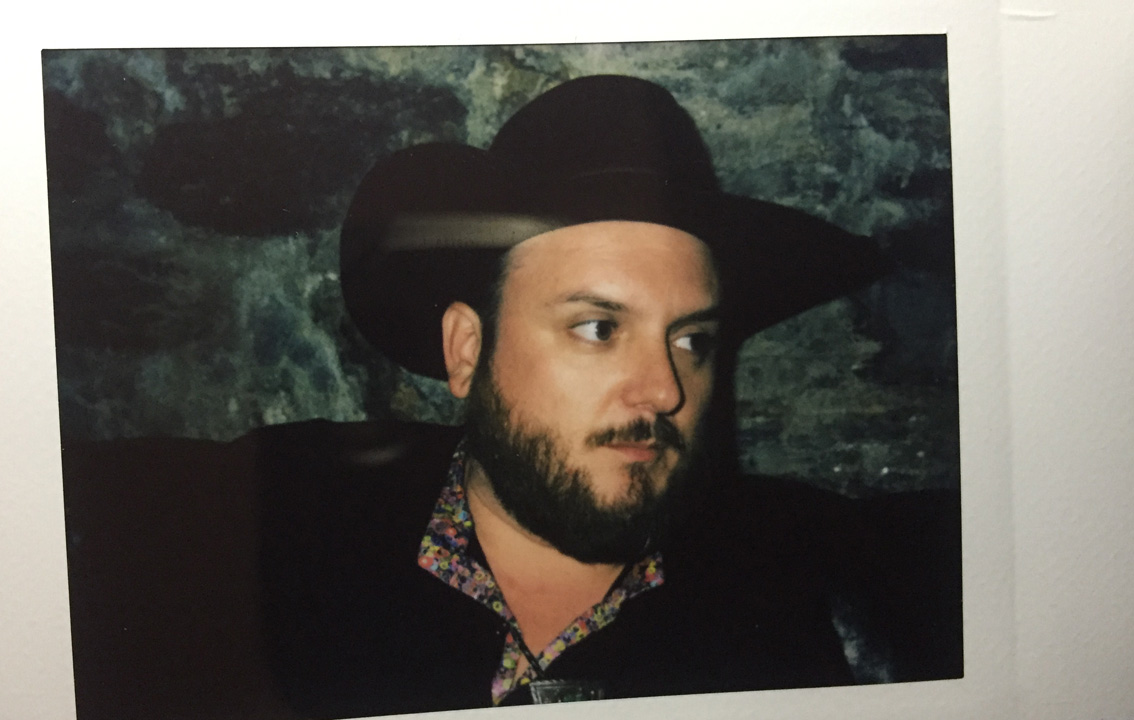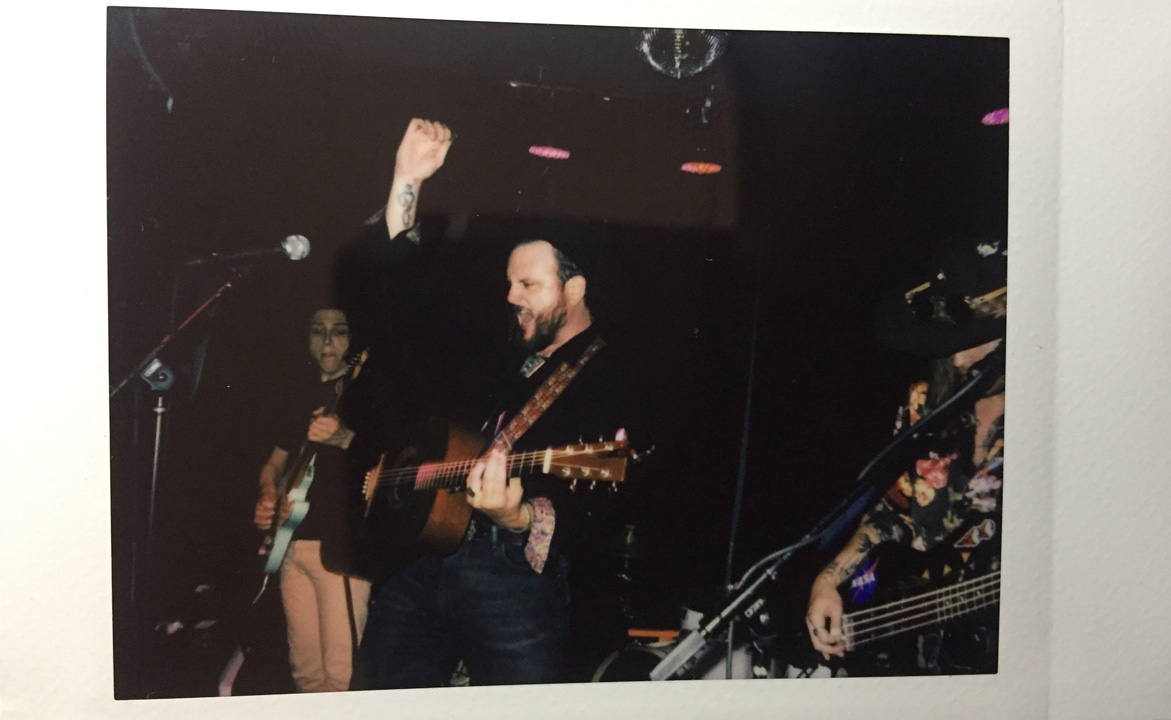 Photos by Gabriel Barreto
We've had some great hangs with Paul Cauthen over the past couple years including just the other night backstage at his show in NYC anticipating his new release. His set at this year's Reunion was one of the most buzzed about topics of the fest. We get a taste of things to come with the release of a new EP 'Have Mercy', out today on Lightning Rod records. Listen to our conversation with Paul on Texas, genres, and his new record and the playlist he put together for us below.
Luck: Let's talk about your new release coming out. So it's your first one since 2016?
Cauthen: Yeah, it's a long overdue baby.
Luck: Yeah, you feel like you're finally able to have the baby now?
Cauthen: Good Lord, yes. It's a relief. It gets closer to it and it's just like, "Alright, let's get this going, let's get this thing out!"
Luck: What was your writing process like?
Cauthen: Shoot...I was just...I don't stop writing. Ever. But, I knew that I wanted to be able to have something that's still experimental and moving forward in the music, you know? In my career. Rather than reverting back to something that's comfortable, like gospel vibey stuff that I've always done - but just trying to move forward in the growth of my music. I think that "Have Mercy" is a good bridge to the next full length which will be out February or March.
Luck: Nice, right in time for Luck
Cauthen: Yeah, so I'm gonna be doing that. Gonna have a lot of steam from the EP then five, six months later with the full length. That's called Holy Ghost Fire. So that's what I'm going with.
Luck: That's amazing. So you said you're writing all the time, but is there an ideal writing environment that you have? That's your favorite place or where you feel most comfortable?
Cauthen: Well, I mean, it's always fun to be outside you know? I'd always go write in San Marcos, get down by the river there when I was with Sons of Fathers. It's one of my favorite places. Also, near the river by River Road Ice House in New Braunfels. I like to get drunk in those little river bars.
Luck: So many people have that. Like Ryan Bingham...
Cauthen: Ryan Bingham! I stayed in that same cabin that they put him up [in]. Then I went and lived in that cabin. Before that it was like...they put up James McMurtry - you know, everybody goes to that cabin so that's where I would say I'm hanging. You know, it's fun. The first night I was there there were like two huge ass rats. I was like "ohhhhh shit". I don't like rats.
Luck: Welcome to Texas -
Cauthen: But I ended up just kinda feeding the rat and making it my little pet. Nah, I'm just kidding. We swept him outta there. Yeah, the writing is just...you know, I wrote "Have Mercy" in my Cadillac and some of these tunes with Daniel Creamer and Nik Lee and the Texas Gentlemen and we had a crazy Wichita Falls weekend. We rode around in my '64 Fleetwood Cadillac and wrote songs the whole weekend. You know, we were going in all the old parts of Wichita Falls which has, like, old run down motels and just weird, weird shit. Cool thrift stores - and we were just smoking, drinking, and enjoying ourselves. We came up with a lot of the guts of the record. When I wrote "Have Mercy" it was right after I had just released "My Gospel". The Gents were my backing band. So I really got a lot of songs out of Nik [Lee] and Dan [Creamer] and, you know...I was like man, "Have Mercy" would be a good second record so I kinda had that in the bag and molded everything around it. Like my first record, or My Gospel...so I knew, like, "Hmm this is my vibe." And I wanted to continue to stay in the vein, you know? Right? But don't overthink it too much though. Cause then you get like...it's kinda like you're self-meditating...overthinking your art. You know, it's not as natural.
Luck: It's too edited. What about recording? I know you've recorded in a bunch of different studios, but do you have one place that's your favorite?
Cauthen: Um yeah, I mean, I love working in Dallas at Modern Electric with Beau [Bedford, The Texas Gentlemen] and those guys. Love Arlyn, too - in Austin. I love...I mean Muscle Shoals, Fame - I've been out there a lot. That's been just insane that they'll let me come in there and record and I'm just like "Wow. I've made it." That's when I knew, like, these studios are letting me come and work, you know?
Luck: Yeah like "I'm allowed in here??"
Cauthen: Yeah, so those are some of my favorites. I love Echo Lab in Argyle, as well. That's where Elle King...where they've been doing their records. Rayland Baxter...Shakey Graves did a lot of stuff. So yeah it's been good.
Luck: Cool. Were there any albums that you were listening to while you were writing and recording this new record?
Cauthen:Yeah, I was listening to...I've been listening to a shit load of, like, Jerry Reed and a lot of Wilson Pickett. A lot of you know….I like Post Malone.
Luck: Yeah, you mentioned him in your playlist. (Keep reading for Paul's #LuckList)
Cauthen: I love everything Jim James does. And I like how he's an artist, and he's not a genre. You know what I mean? That's what I am - I'm an artist, I'm not a genre. People ask me "So what's your genre? You know?".
Luck: This is a conversation that we've all been having within the Luck team….'cause Luck is often assumed to be an Americana festival. We're often billed as such.
Cauthen: Yeah, fuck that.
Luck: We don't really...necessarily. And I'm sure that you have experience being included in the Americana scene, as well.
Cauthen: Yeah, you know, I think it's whatever, you know? Like, great, I'm glad that Americana loves me and whatever but I'm not [Americana]. You're not gonna put a label on me. I promise. I'm not gonna allow it. So I'll never say "Yeah, I'm an Americana artist...yes I'm a rock n roller...yes I'm a country singer...yes I'm gospel". I'm just over it all. Like, I love all those things, you know? I like rap, I like hip hop...I've been listening to, like, Tchaikovsky and I've been listening to...you know...I don't put myself in a box.
Luck: Yeah, we've been having the conversation - like, are the genre tags a good thing or a bad thing for music? Is it making the state of the music industry, the state of the music community, better or worse?
Cauthen: No, 'cause genres are fucked now. We used to abide by the rows, you know? Country was this, rock n roll was this, pop music was this, rap and hip hop was this, R&B was this.
Luck: And now it's this like beautiful mix of...
Cauthen: And now everything is tainted.
Luck: Is it tainted? Or is it -
Cauthen: No, it's just intertwined and you can't fucking call it country. People are calling Luke Bryan country right now. So, I'm just like … you know - it is what it is - and, yes, I love country music but country music hasn't been around in a while.
Luck: Yeah, I feel you.
Cauthen:Country music is Roger Fucking Miller and Willie Nelson and Waylon Jennings and Merle Haggard. Just c'mon, we all know the names. But people don't abide by it. What's cool about Zephaniah [Ohora] who's playing tonight...he's got an old, cool sound. And they call him "Ameripolitan". I'm like "What the fuck is that?" I don't know these genres, you know what I mean? Is that an ice cream? I mean, I like his music because it's Zephaniah's music. You know what I mean?
Luck: Right...
Cauthen: People are asking me what it is, and it's his music.
Luck: Right, we were talking about how Americana is...anyone who is telling an American story is "Americana". So, like, all of these rappers and all of these people in the different genres are...their stories are just as American and the "Americana"...
Cauthen: Yeah, you know who is Americana? Jason Isbell. That's what I think. But he's the King of Americana. I don't think he's country though. I mean, but you could think he's a little bit rock and roll at times. But I think, you know, there's certain guys that can be Americana per say. Like when I used to do records with Lloyd Maines and we would do a song and he would be like "Boy, that's Americana". I'd be like "what the fuck are you talking about". I don't know. But Jason Isbell is a great artist, you know, but I believe that...just, like, I think Merle Haggard is the pinnacle of what country is. If we could stick to that and everybody that called themselves country was in a vein of country music, then I'd be cool with people calling it a genre. If people were...like Jason Isbell - I believe that he is, like, the front torch holder of Americana, but they'll also put R&B tracks in Americana. Which, I think R&B needs to be here and just it's so intertwined that it just doesn't fucking matter. It doesn't matter. It's over. All the genres are over. It's good music and bad music.
Luck: Let's talk about Luck. Tell me about your Luck experience.
Cauthen:Luck's the backyard you always wanted to have. When you get there all your family's there, like at a barbeque...like, I feel like I need to bring a casserole. You know what I mean?
Luck: We'd love if you bring a casserole next time. Can I request that?
Cauthen: I think we need to have, like, a casserole. Like, the artists - everyone - brings a dish, like pot luck dinner. Called Pot Luck! Pot Luck!! And we smoke pot and we eat food and it's perfect. Dude I'd love to head up the Pot Luck party. "Paw Paw's Pot Luck Party".
Luck: That would be amazing.
Cauthen: Yeah man I tell you...first thing came when I met Lisa Fletcher. I was with my band Sons of Fathers and she just opened her arms to me and kind of guided me in the direction of the family. And then I met Ellee and I met Matt Bizer [Luck Reunion] and I met everybody else and all of the sudden they've opened their arms to me.
Luck: I feel the same way.
Cauthen: You know what I mean? It's kind of one of those things. And I hold it precious and dear to my heart. It's a precious thing.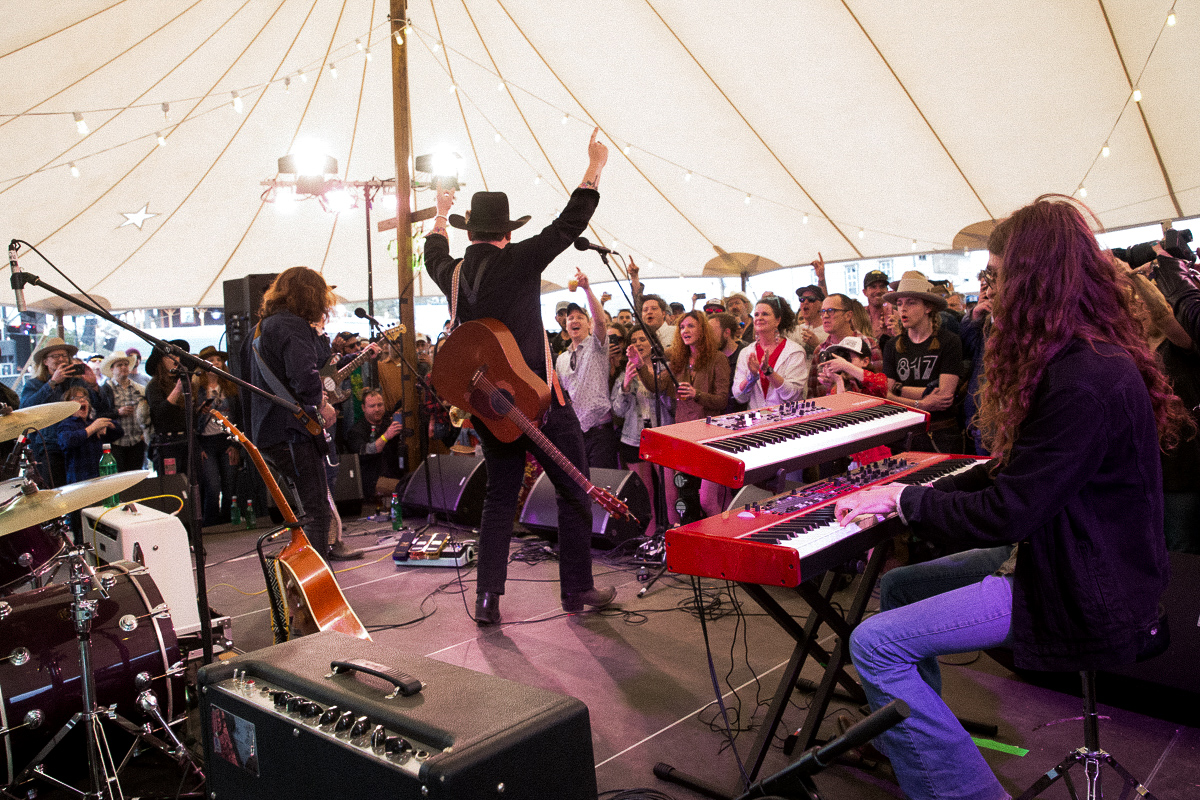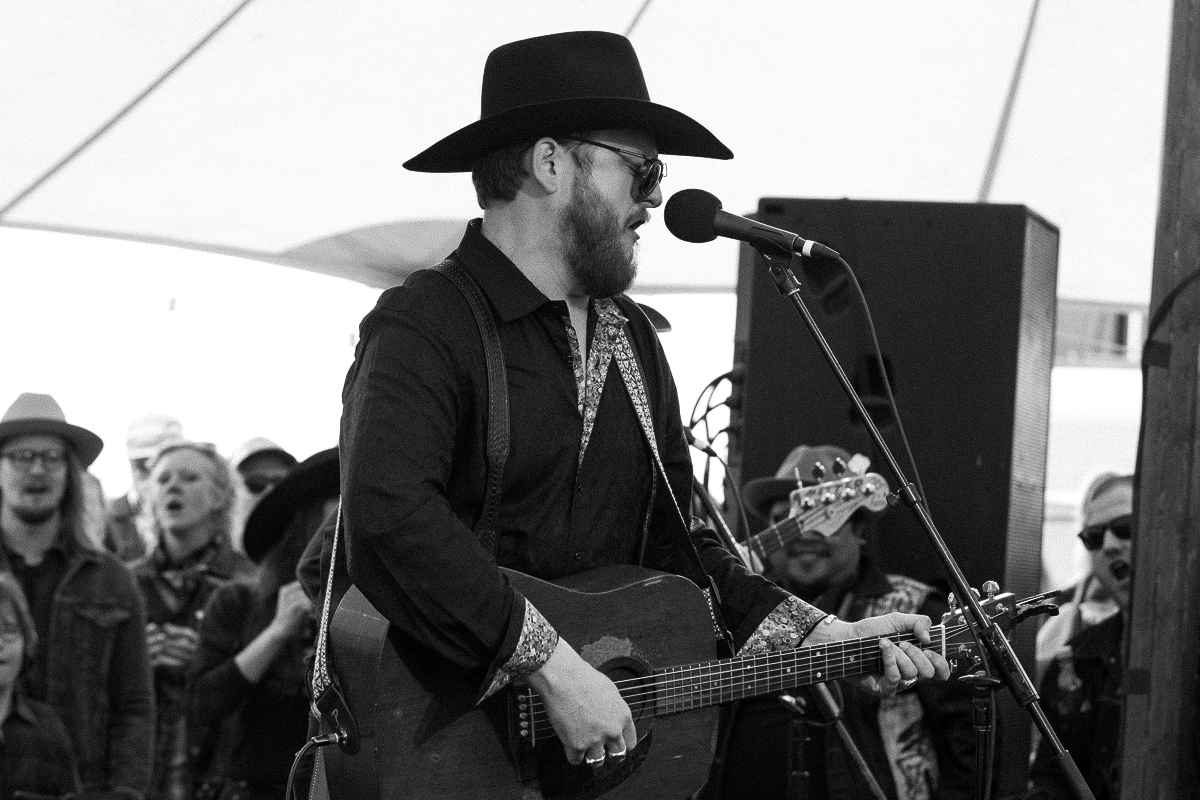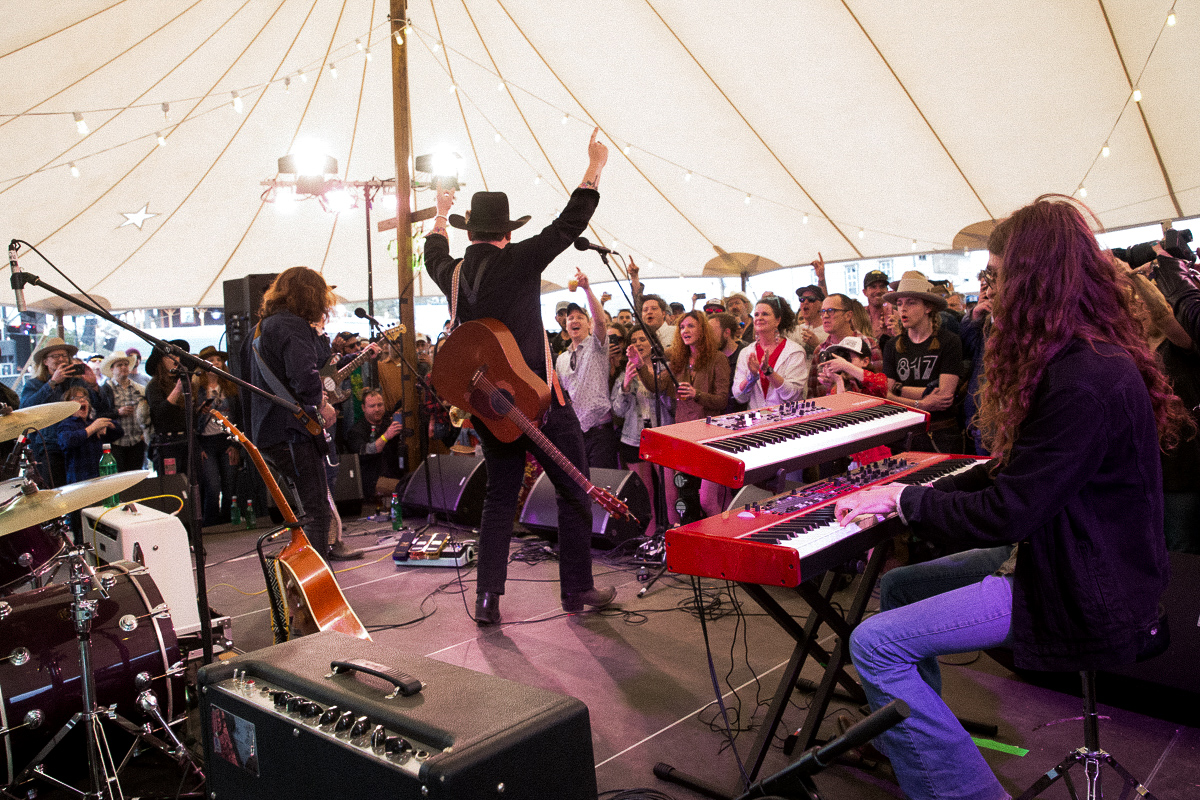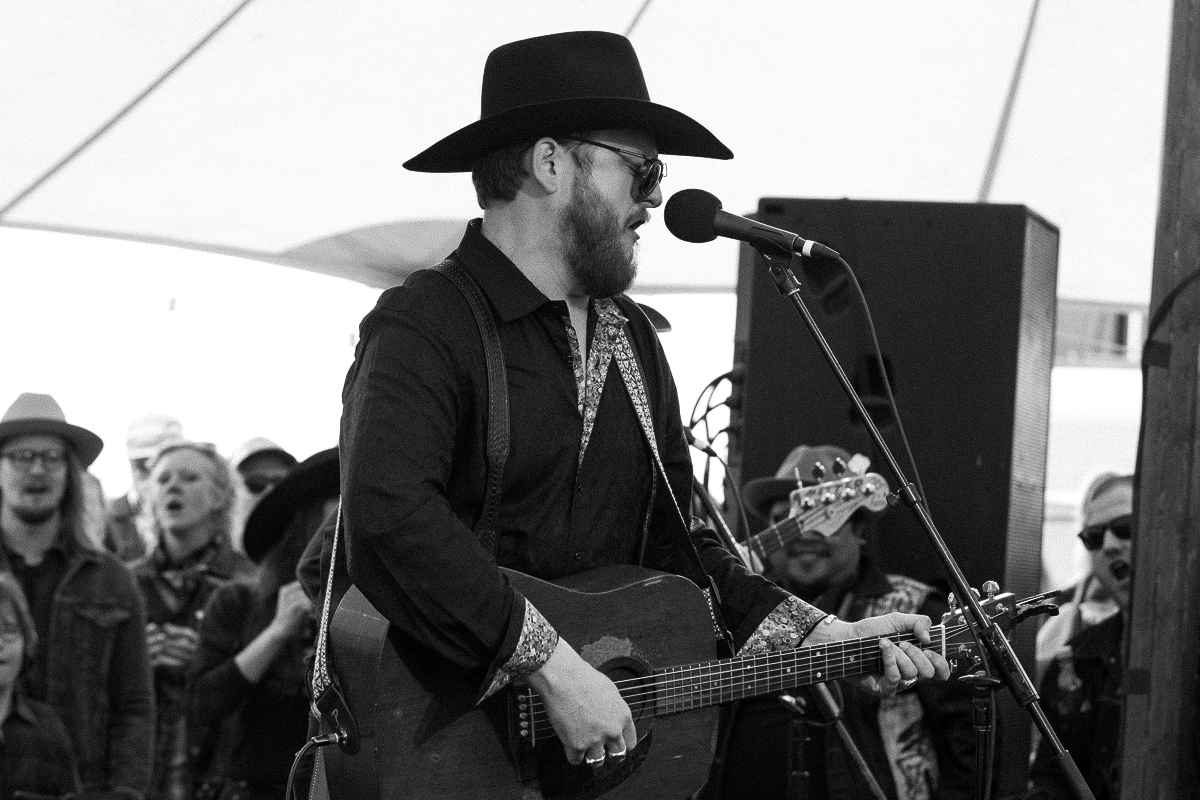 photos by Suzanne Cordeiro
#LUCKLIST
1. I Found Out - John Lennon
"The Plastic Ono record blew my mind when I first heard it. This song has a nasty groove. The tones are next level."
2. Sunday Morning Comin Down - Johnny Cash (Kris Kristofferson Cover - Live in Denmark Album)
"At around 2:00 mins and again at 3:20 Cash crushes the vocal. There ain't nothing short of dying."
3. Bet Ain't Worth The Hand - Leon Bridges
"This is the coolest song out there right now."
4. Summer's End - John Prine
"The honesty and passion behind Mr. Prine's songs are undeniable. I love his delivery."
5. Rich & Sad - Post Malone
"Went to Mexico for a bachelor party and came back a "Posty" fan. It's a fun song to get drunk to."
6. Good Morning Judge - 10cc
"This song has great vibes."
7. Boogie Man - Jimmy Bryant & Speedy West
"Two legends ripping it up. This is a song that you can dance your ass off to!"
8. I Can Get Off On You - Waylon Jennings
"This is one of those songs that never leaves your head."
9. Thirteen Silver Dollars - Colter Wall
"My Canadian buddy knows his bacon. It ain't ham either. He delivers the entire Pig. Grit."
10. I'm Not The Devil - Cody Jinks
"This is a real song from real friends. Cody and Ward Davis wrote this beauty that will stick to your heart."